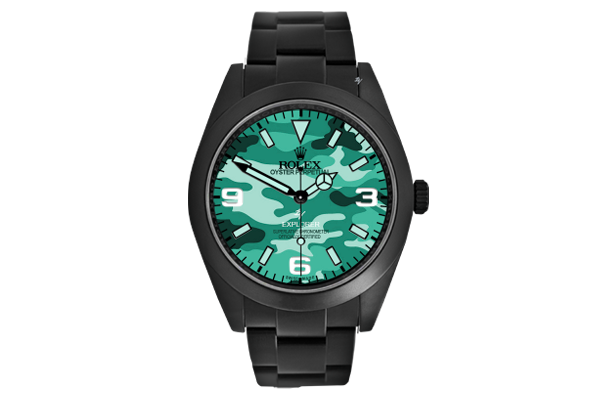 The explorer I is the symbol of the close relationship that Rolex has always had with the world of exploration.
It was developed by the Swiss company for the British expedition to Mount Everest in 1954. It had to cope with the most extreme altitudes and adverse weather conditions. The legibility of the dial is excellent.
Although not known as the other iconic Rolex models, the Explorer I is suitable for not too wide wrists and for those who want to have a discreet and inconspicuous approach.
Black Venom emphasizes these features with its majestic and elegant black.